Dispute Resolution Experts
At Littleton Alternative Dispute Resolution, Inc., our attorney-neutrals offer guidance to individuals and organizations seeking amicable resolutions to a wide range of legal disputes. Statistics show the vast majority of cases settle well before trial: we help you get there sooner with mediation and arbitration services.
Each of our attorney-neutrals is equipped with years of litigation knowledge and experience, which allow them to resolve disputes efficiently and amicably. Our lawyers make sure to tailor their services to your needs. We understand that each case is unique. Count on our team to help you pursue a cost-effective and favorable resolution for your unique situation.
When we offer our dispute resolution services to our clients, we perform mediated negotiations to resolve conflicts. We emphasize the restoration and improvement of relationships between the two parties, as appropriate. Whether the dispute revolves around family matters, discrimination, or other employment issues, you can rely on our firm to help you find solutions through mediation and arbitration.
What is Alternative Dispute Resolution?
Alternative Dispute Resolution (ADR) is a general term to describe methods of resolving conflict outside of Court. People enter into ADR voluntarily and engage mediation and arbitration services of a neutral, third-party professional, in lieu of judicial options, to assist them in a confidential setting.
The most common kinds of ADR are the following:
Mediation and/or Conciliation Concerns the facilitation of communication. The mediator seeks only to assist parties in understanding the conflict.
Arbitration – This formal process involves an arbitrator who serves as a hearing officer to resolve the dispute pursuant to formal rules, hold a hearing, and make a decision.
With our judicial arbitration and mediation services, both parties can take advantage of our ADR options and resolve disputes without going to court or paying expensive litigation fees.
Mediation and Arbitration Services for the Whole Country
Our firm has the resources and attorney-neutrals necessary to help parties come up with a resolution and solve their dispute. Instead of taking your dispute to court and fighting it out with the other party, you can opt for the most effective ADR option for your situation.
We offer the following alternatives to expensive, time-consuming litigation:
Why Settle Out of Court?
ADR is not always required by Colorado judges, but hiring lawyers for mediation and settling out of court is less stressful than a trial. Aside from the anxious anticipation of the outcome, both parties to a civil dispute benefit from reducing the anxiety created from climbing on the witness stand and being subjected to cross-examination.
In addition, mediation is less expensive. Trials often involve expert witnesses and extensive depositions, and you must spend on time and travel. If a case settles early, you can significantly reduce or eliminate many of these expenses and stressors.
When is an ADR Useful?
ADR may be particularly suitable when the defendant and plaintiff want to preserve their relationship. Mediation is also effective when emotions get in the way of resolution.
Rules in court can be strict and unbendable. There are specific and hard-set guidelines on the collection and presentation of evidence, and interaction between the parties is often limited. With alternative dispute resolution, however, the settlement process is less formal. With our judicial arbitration and mediation services, both parties can interact more freely, and better discuss which course of action is fair for both sides.
Through our judicial arbitration and mediation services, divorce can also be settled without costly and time-consuming litigation. The dissolution process is simplified and less stressful and the parties can agree on the divorce conditions.
Our Legal Team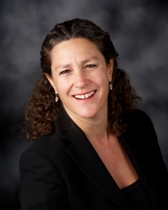 Attorney Katy Miller started her legal career in 1980 and has since worked on class actions, wrongful termination, and discrimination cases of all types.
She is included in the Best Lawyers in America in the area of Labor and Employment Law and is a proud member of the National Academy of Distinguished Neutrals. Since 2006, she has been hailed as a Super Lawyer in the areas of ADR and employment law.

Since he started his career in 1988, Attorney Gary Clexton has represented both individuals and firms in general commercial and civil lawsuits. He maintains a successful track record in cases involving contract disputes, probate and estate litigation, employment discrimination disputes, bad faith insurance claims, civil rights and products liability.
In 2012, Gary was hailed as a Super Lawyer in employment law. He has also been an AV-rated lawyer for over a decade.

Attorney Mike Miller is a member of the Colorado Bar Association, the Colorado Trial Lawyers Association, and the Arapahoe County Bar Association. He served as a deputy district lawyer and a principal in the law firm of Miller & Steiert, P.C.
His practice covers everything from commercial litigation to family law. He is known for his deep community involvement and his personal commitment to clients.
Our Lawyers Help Parties Find Alternative Ways to Resolve Disputes In Various Legal Fields
Whatever your specific concerns may be, we have the knowledge and experience needed to help you find resolutions. Contact our Littleton, Colorado, office online or call 303-798-2533 to discuss your specific legal disputes.